Skip to main content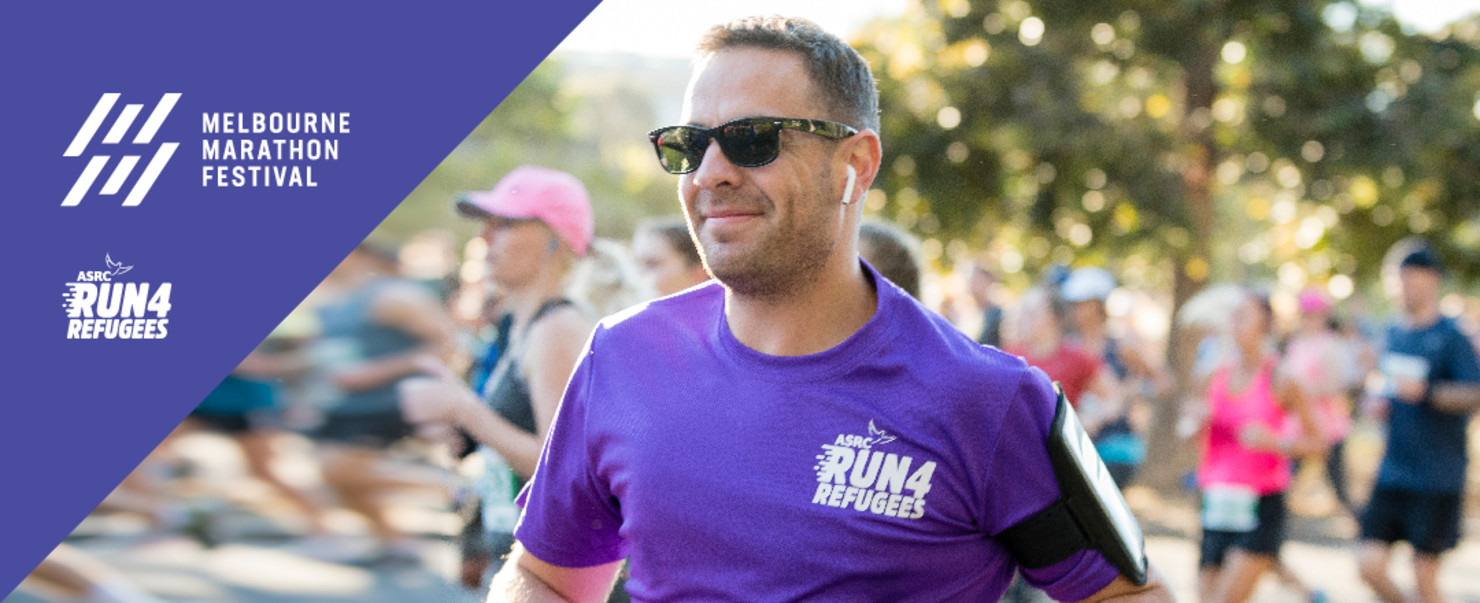 Medibank Melbourne Marathon
Melbourne, 13 October
For more than 10 years, hundreds of compassionate people have been running, walking, skipping or jogging in all distances at Run 4 Refugees and more than $1 million has been raised to support and empower people seeking asylum.
Join #TeamASRC at the Melbourne Marathon Festival on October 13th as a member of the largest (and best!) team taking part – as we stand with people seeking asylum.
Choose from any of these great events - there's something for everyone!
3km walk
5km
10km
Half Marathon
Full Marathon
How to be part of #TEAMASRC
Register with Melbourne Marathon for the distance that you would like to take part in and join 'Team ASRC - Run 4 Refugees.
Get your free Run 4 Refugees t-shirt - Raise $84 to receive your free Run 4 Refugees t-shirt (with $84 we can feed a family of four for a month)
Create your ASRC/Melbourne Marathon Fundraising page HERE 
Grab your mates and make a day of it!
Hope for a new life – that's worth running for.